This is part of a series of posts where we ask one of our volunteers or visitors to say a few words about their stay. Sam worked with us this summer, and these are his reflections. 
I'd never had to chase a goat before. Especially not one hell-bent on using his new found freedom to try and charm a lady-goat named Beyonce. So, like a conga line in decline, the three of us were charging around an enclosed space with very little sense of direction. Not usually what I'd be up to at 9am.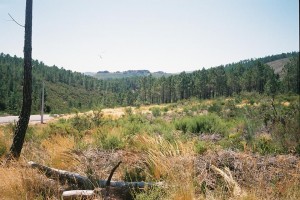 I learnt a lot over my stay at Casalinho, a permaculturally enacted family homestead in central Portugal. This two week period provided the foundation for a larger summer jaunt and certainly left a lasting impression.
It's an admirably tough lifestyle, one that takes determination and ingenuity every day. Andrea, Jeroen and their family have built it themselves, making adjustments along the way, and have certainly worked their socks off for it. But it seems to be a good life. One that made me truly wake up every day and pay attention.
I developed an odd relationship with the lovely elderly seniorita who ran the shop in the local town, with our exchanges ending with her giving me an ungodly amount of free bread-rolls for no apparent reason. Moments like this crammed my stay with many fond memories. Countless laughs, tea clubs and adventures with an amazing bunch of volunteers. Wandering around looking for firewood singing 'Lean On Me' to no one in particular. The promise of a full sky of stars most nights. Interesting discussions over wine and home-made grub. Forming a Belgian-British hybrid rap partnership. The cats and dogs who always seemed overjoyed to see you. The sit on the local bar's balcony watching swallows dip and dive. The early evening light, where the haze of the heat had departed to reveal all of the golds and ambers of the land.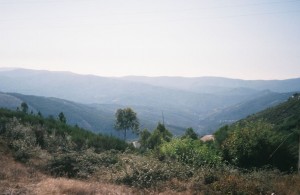 On top of all this, the generosity and willingness to explain that Andrea and Jeroen showed throughout displayed an element of kindness that went far beyond the call of duty. I've been back home for a while now, but I still try to remind myself of the lessons I learned from the trip. It's certainly not for the faint-hearted, with the nature of the work providing a number of challenges that in my naivety I hadn't truly anticipated. I learnt a whole lot about the actual practicalities of running and living this kind of life, alongside a stack of knowledge that I've taken back home with me and tried to apply (Kombucha- do it).
All in all, I'd recommend getting stuck into something like this if you've ever been intrigued. WWOOFing in general seems to offer itself as a useful option for adding something varied to a larger trip. It will be different to what you expect, but in that will be lessons and perspectives that are probably better than the ones you imagine. And if you're lucky, you'll get to tell people you hung out with Beyonce.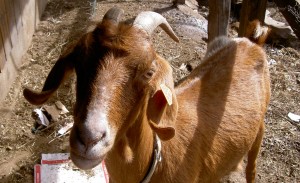 Thanks Sam. Beyonce, and her cohort Kylie, await your return.