Because of the worldwide Covid-19 pandemic, all courses are currently on hold.
Subscribe to our blog or Facebook page to be the first to know about  events and workshops as they're announced
A Four Week Immersion Experience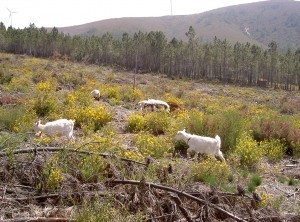 This is our favourite course to host, an opportunity for our guests to explore and experience what it's really like to develop a self reliant lifestyle.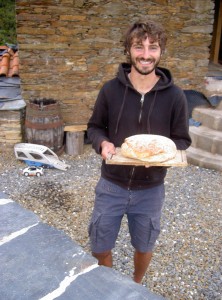 We'll explore each aspect of a real life small holding with you, looking at what you really need to know to develop a productive space.
You'll receive a full tour of Casalinho, where we'll discuss what we've done so far, what has worked well or not so well, and what is still on the drawing board.
You'll work on relevant projects alongside other apprentices, volunteers or ourselves, and experience daily real life learning opportunities.
You'll experience mini-workshops which you can choose to suit your interests.
You'll be provided with supporting resources.
You'll be able to ask as many questions as you like in an informal setting, whilst working and sharing together.
You'll have the opportunity, should you wish, to lead the volunteer team. We'll give you all the support you need, honest feedback, and a written record of your experience … which could be invaluable should you be planning to begin your own project or perhaps apply for roles within the voluntary sector.
You'll have the opportunity to individually explore a project or subject which appeals to you, and we'll provide you with an audience to share it with.
You'll have the freedom to relax and enjoy beautiful surroundings, you choose the sessions that you would like to take part in.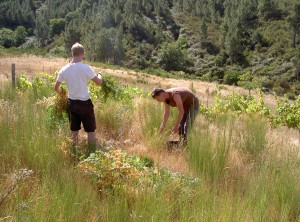 We'll spend our mornings working on projects around the farm. A shared lunch is a good opportunity to ask those burning questions, then you can spend the afternoon working on your individual project or research, taking part in a mini-workshop, or simply relaxing and enjoying what the local area has to offer.
For the Practical Self Reliance Experience we ask a minimum donation of €100 per week, and each cycle runs for four weeks starting on a Saturday. We take a break from the programme whilst other events are in progress, and you can choose to spend that time with our volunteer team or as you wish, but you'll receive a generous 20% discount on our other courses should you choose to take part in them.
You'll have the use of our campsite (you can upgrade to a caravan / dormitory place at an additional cost), all meals are included, you'll receive a resources list and access to experienced hosts, and when you leave you'll do so with bags of confidence and loads of happy memories!