We've recently become the proud new owners of a pick up truck. We were forced into it as our existing vehicle gave up on us, but every cloud has a silver lining and the pick up is far more practical for the sort of lifestyle we lead.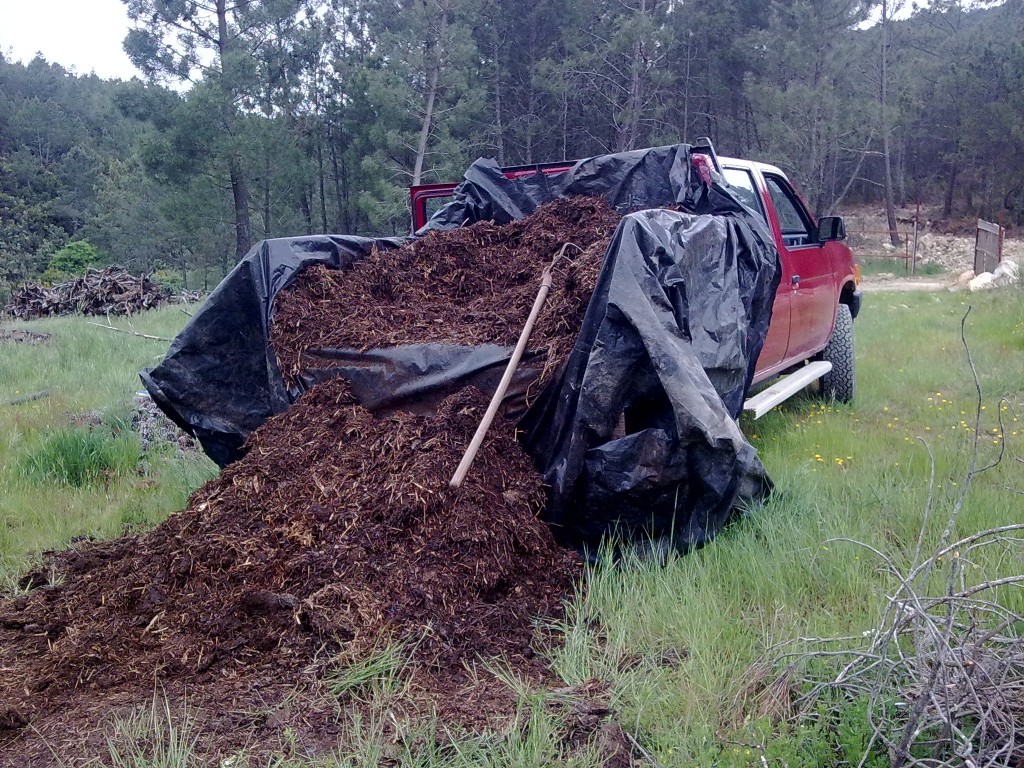 That's just one of the loads of goat manure we collected today for the veg garden.
Star job of the day has to be hauling the trees down from the forest that we'll be using for the roof beams of the new Volunteer Space. Nelson, as ever, is relaxing.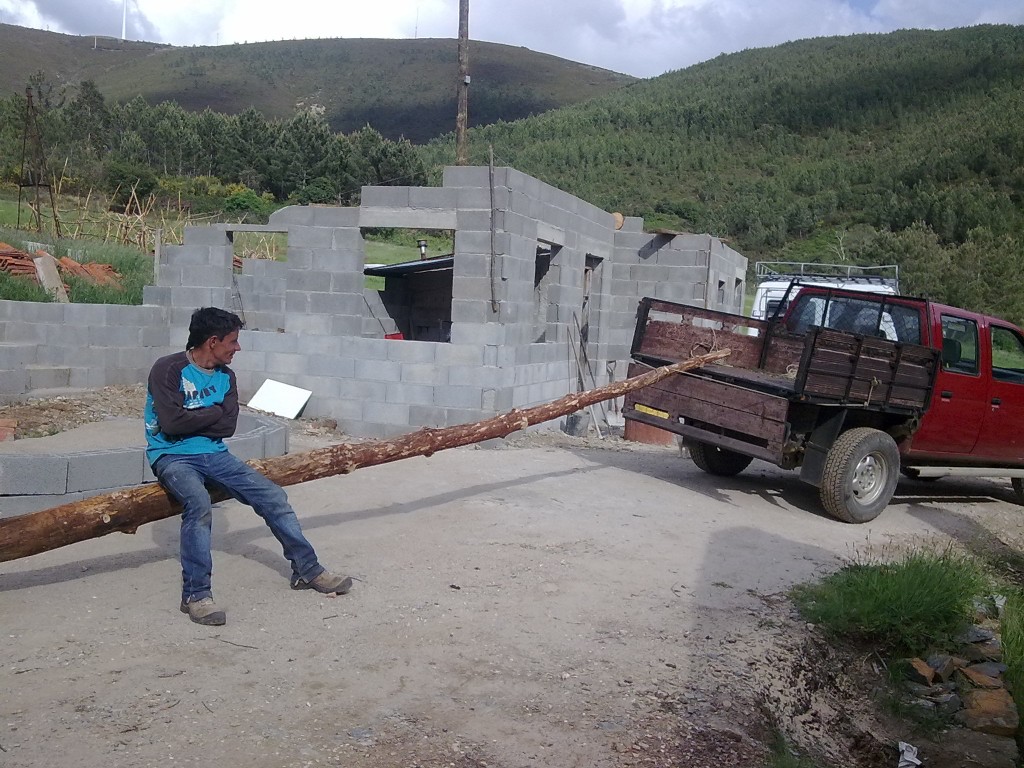 It's very tempting to use it for goat food though, and we really mustn't. Fuel is too precious to replace man power when it's not necessary and it could all too easily become a bad habit.