Let's hope it lasts!
We had our first evening without out the stove on a week or so again, then our first volunteers braved a dip in the river. Now we've got to the stage where the sun creams are out and we're spending the afternoons wishing we'd started work earlier in the mornings!
The soft fruit beds are flourishing in the warm weather, though unfortunately some of the little cuttings I brought back from the UK haven't survived. I guess they just haven't the root systems in place yet to cope, despite the watering I've been giving them daily. Stina and Mira did a wonderful job of remulching them a couple of weeks ago, and with the addition of a few flowers they're looking really nice.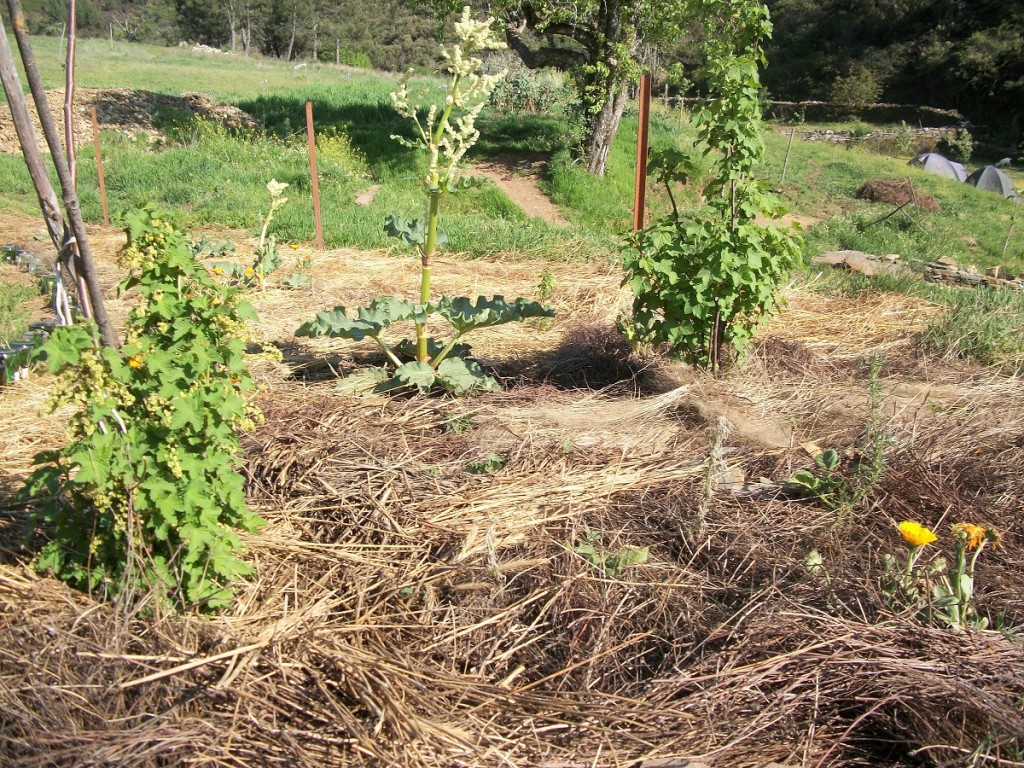 One of my Japanese Wineberry cuttings from Ragmans Lane Farm seems to be flourishing, which I'm really pleased about. The other three failed, but they had a hard life before they made it to the bed so I'm just happy to have one.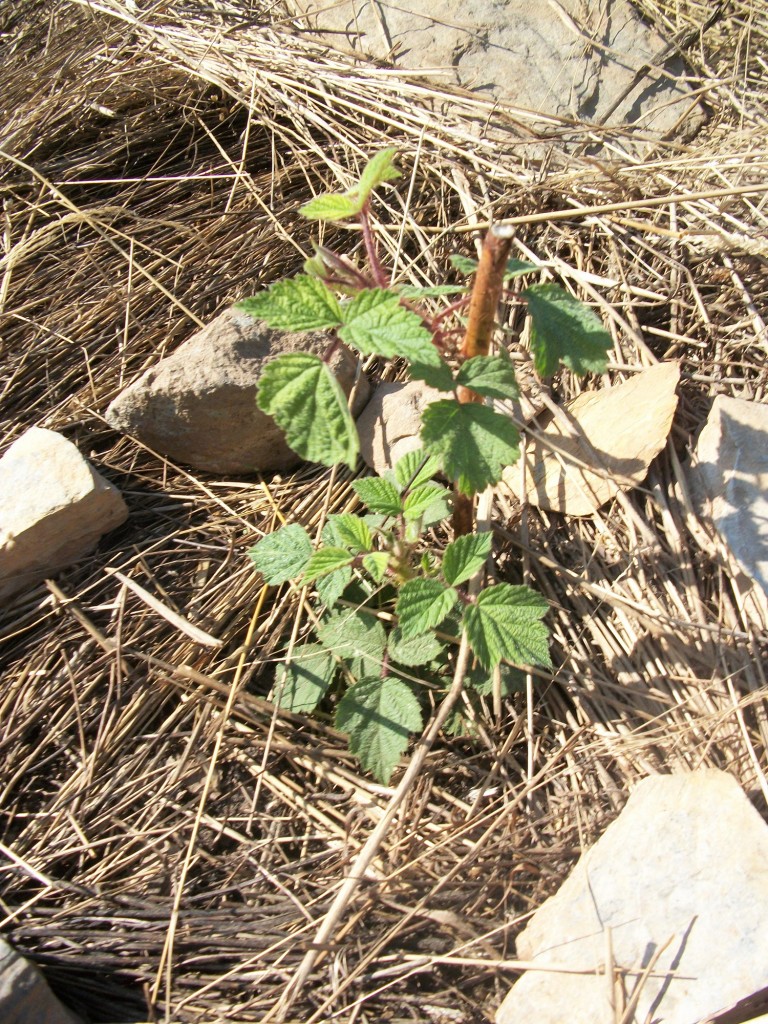 The redcurrants already have immature fruits on, and for the first time ever we actually have rhubarb that looks like it stands a chance of survival. I've decided to let one go to flower, just for the novelty of it and because I've never seen one flower before. It's gorgeous, even though allowing it to flower is said to weaken the plant.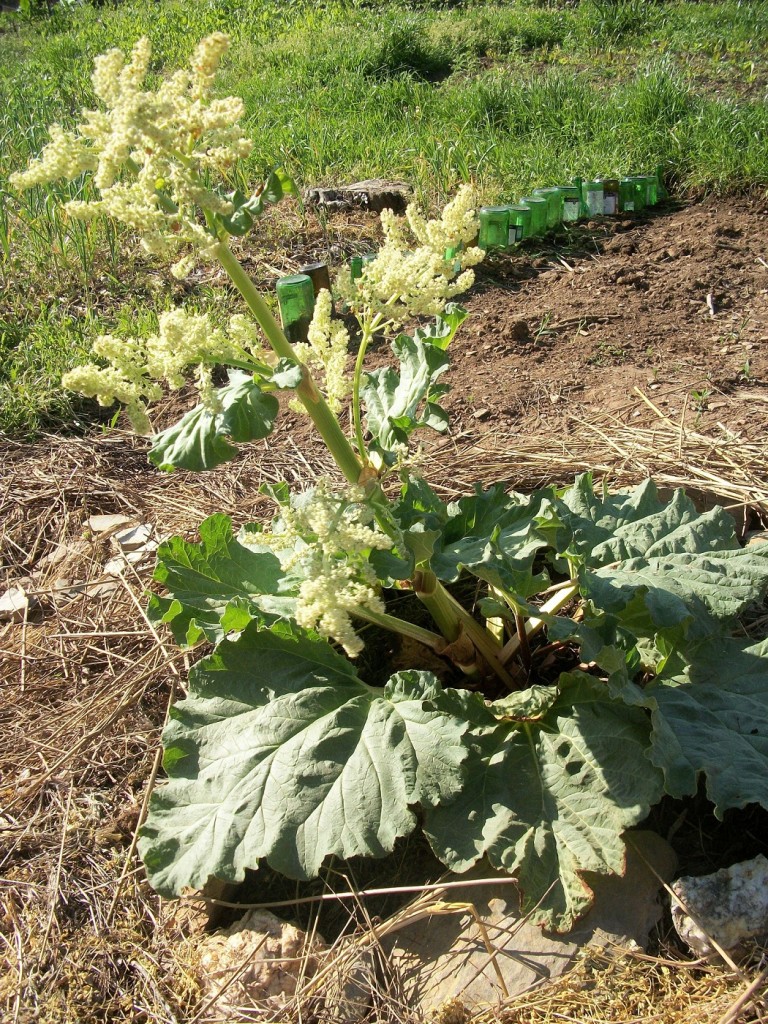 The peas are in bloom and looking really pretty. Veggies are just as attractive as flowers, and last so much longer.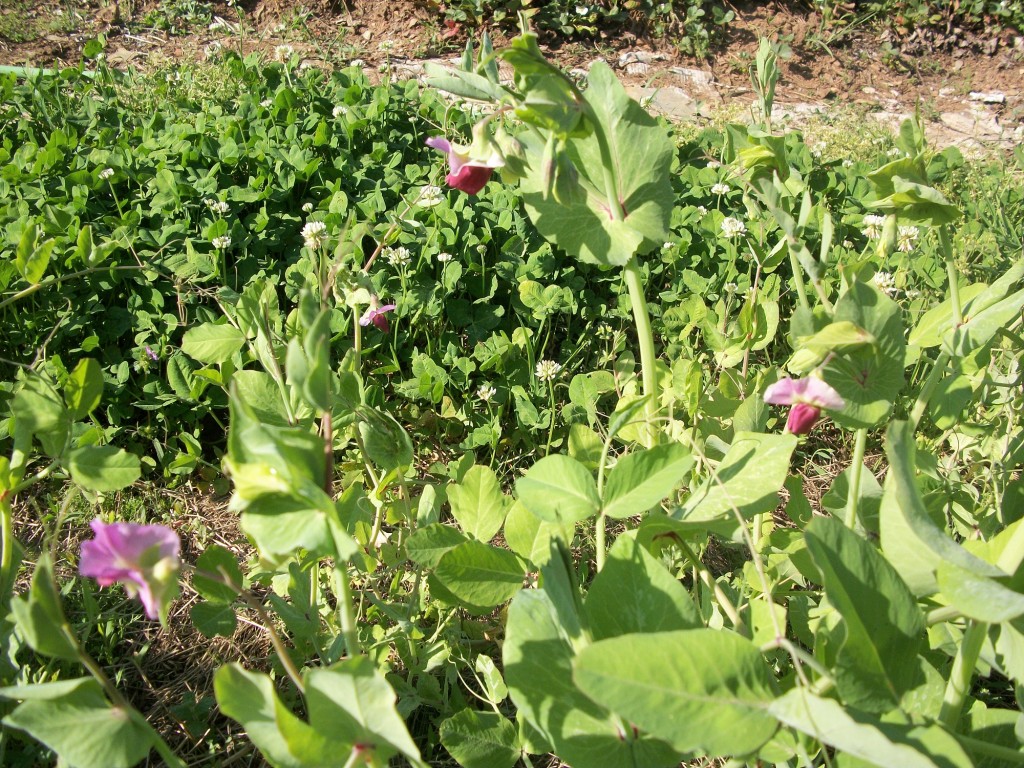 It's amazing how lovely weather makes you feel so positive 🙂