We know how to enjoy ourselves!
Our neighbour kindly allowed us the contents of his goat shed if we cleaned it out, and as you can never have enough goat shit, it was on with the wellies and in we went.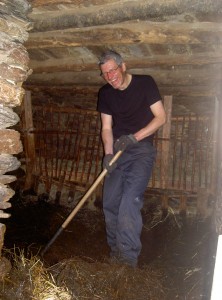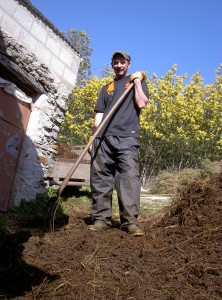 And to give you an idea of how much we dug out of there, take a look at the back left tyre of the truck!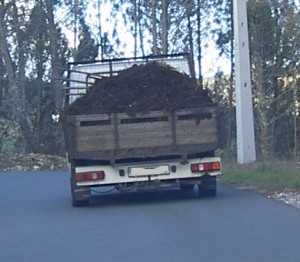 I foresee a lot of compost piles being built in the coming weeks 🙂