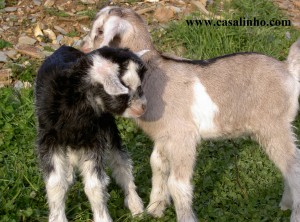 Schneckle has surprised us with an unexpected pregnancy, and gave birth to a pair of beautiful twins in the the early hours of yesterday morning.
Having only arrived with us at the beginning of October, Schneckle must have fallen pregnant within a very short time. Go girl!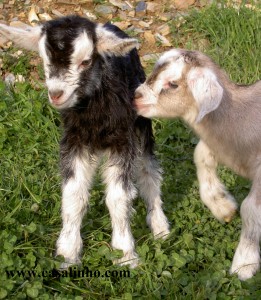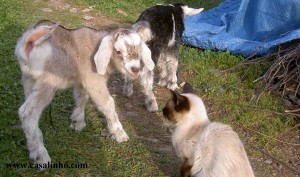 With a busy summer ahead I'll be looking to reduce the size of the herd, so watch this space if you're looking to venture into goatkeeping.