All sold now, thanks. 
With this year's kids coming along well, we've now got more goats that we need. So I've decided to concentrate on the larger goats, selling the pygmy part of the herd.
I have available –
2 x adult milkers, both proven mothers who have each produced two sets of healthy twins and are in milk at the moment
2 x year old female goatlings
1 x year old intact male
4 x female kids, born early Jan
The male of this little bunch isn't related, so this could make a nice ready made herd for someone.
Pygmies obviously don't produce as much milk as their larger sisters, but they are far easier to handle.
If you, or anyone you know, is interested in talking more, please get in touch (info @ casalinho DOT com). Cash is great, but we'll consider all sorts of barter as well.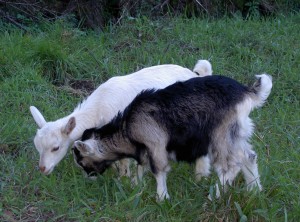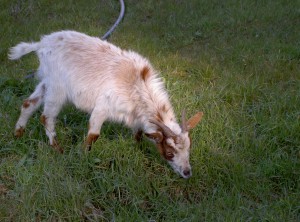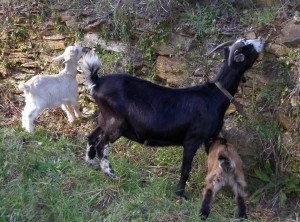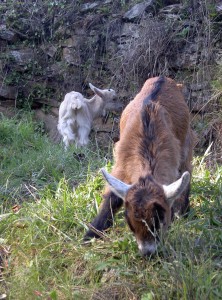 Meet our remaining goats yourself this summer – join us for a PDC!