I'm very pleased to report that Branquinha has now had her kid, so that's three out of six of our lady goats who have now birthed. This time it's a healthy little girl, delivered without any problems. After my adventures at the weekend I must admit to being very relieved about that!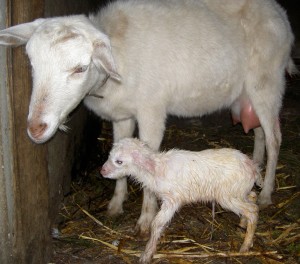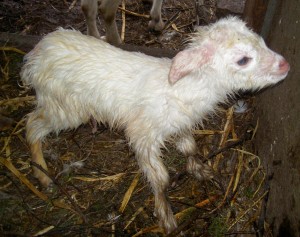 Look at the swollen udder in that first photo. I swear, if she hadn't kidded it would soon have exploded! Let's hope the little one is hungry as it will be a couple of weeks before I start milking.
The other little ones are doing well. The one who had a difficult start in life is catching up fast and I think he's out of danger now. He has one ear which cocks up and another which hangs down, but it gives him rather an appealing rakish look. 
The first, who has been named Macintosh (don't ask why, I honestly don't know), is suffering some identity issues though. After spending his first night or two with the rabbits, he seems be somewhat confused …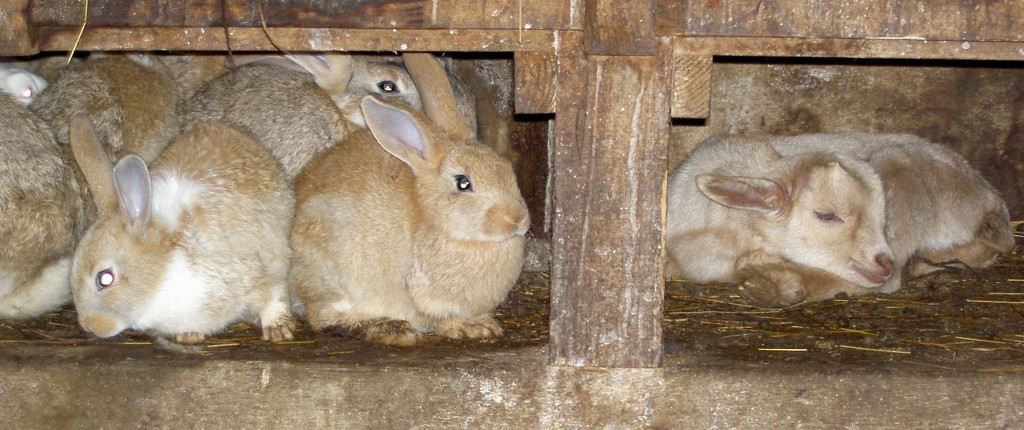 It makes for a lovely photo though, don't you think?