Ecological Gardening: The Eden Effect, with Chaym Feldman.
Saturday 17th August – Sunday 18th August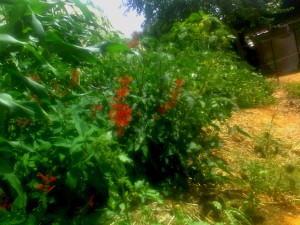 During this highly practical weekend course we'll be looking at every aspect of creating our own mini-garden with agro-ecologist Chaym Feldman.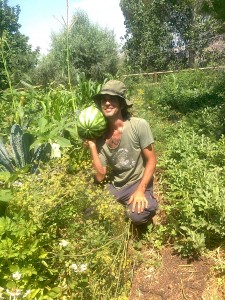 Precise course content will depend on the garden we choose to create, and the number of and interests of the participants, but they will probably include:
Mulching

Composting

Vermi-composting
Bio-char
Natural E.M.

Integrated cropping: combining trees, shrubs and annuals with animals such as ducks and chickens

Foods for the future

Natural pest management

Plant botanics

Living fences

Swales

Terracing

Warm / cold seedling nursery
Click here to read an interview with Chaym by peace organisation JustVision.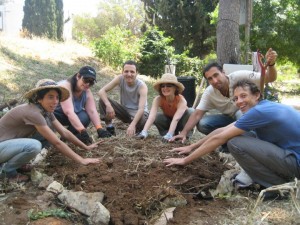 Prices and Payment
The total cost of this Ecological Gardening course is €60.
The price includes:
* Ecological Gardening course tuition.
* Camping space for your own tent.
* Use of compost toilet and washing facilities.
* Vegetarian meals. Additional meals available at a small cost if you wish to extend your stay with us following the course, or are joined by a non-participating guest.
Places are limited. Contact us via email to reserve your place and we will provide you with bank transfer details. Or telephone us on (00351) 235512171 or 934542254 (mobile).
A minimum deposit of 50% is payable at time of booking, with the remaining 50% payable on arrival. When your deposit is received we will acknowledge it by email and confirm your place on the course.
Payments cannot be refunded for cancellations by the student less than 10 days before the course commences.
We reserve the right to cancel the course and refund monies paid in the unlikely event of illness or that insufficient bookings are confirmed. We cannot be held responsible for other costs.