Plans are meant to be adapted huh?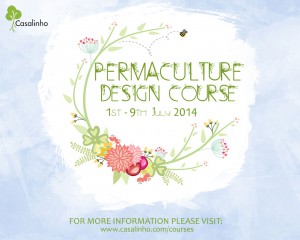 Our Permaculture Design Course this summer with Silvia Floresta has had to be rescheduled. The new dates will be from the 1st to the 9th July, and I hope that means that you'll be joining us! Please let your friends know, and help us make this another course to remember.
It's perfectly suited to those who are travelling on a budget, and you're very welcome to stay on before or after the course either to volunteer and gain some practical experience or just to chill out and enjoy the summer sun.
Full details – www.casalinho.com/courses