A Ram Pump is a hydraulic pump which allows you to raise water from one point to another without using an outside power source. We're astonished that they aren't more widely known as you can make one at home. All you need is a water drop and cheap parts you'll find in the plumbing aisle of your local DIY shop.
We have two operating daily. One keeps our animal shed constantly supplied with fresh water and the other supplies our irrigation tanks in the orchard area.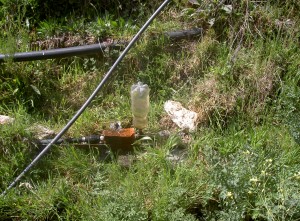 Yes, one utilises an old fire extinguisher and the other uses a recycled pop bottle! Reused and recycle!
This weekend we hosted a short Ram Pump workshop and Jeroen took a small group through the process.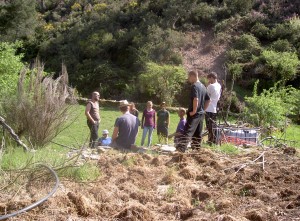 Our next Ram Pump session will run as part of the Extended Practical Permaculture Design Course which runs 19th June – 21st July, although it will be open to all as a stand alone event. We'll let you know when the date can be confirmed, and hope you'll join us.