With the help of fab volunteers Maria, Madalena and João, the Casalinho natural bathing pool is now full and ready to receive hot and grateful visitors.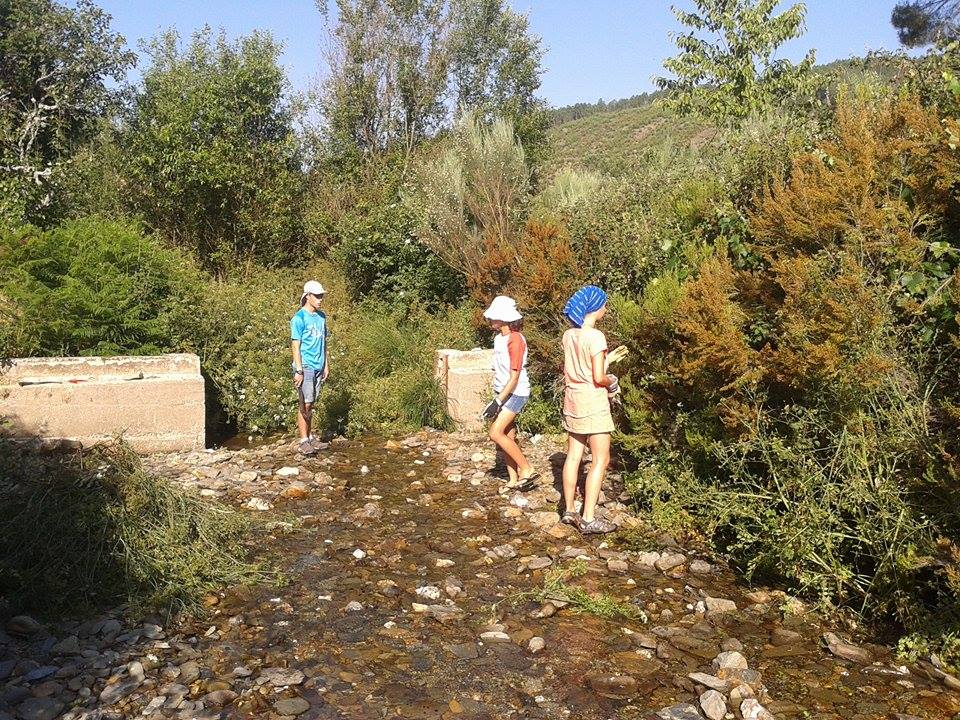 First clearing the winter's growth of vegetation and the ever present brambles.
Working by the dam to clear rocks washed into the gate over winter and ensuring it's clear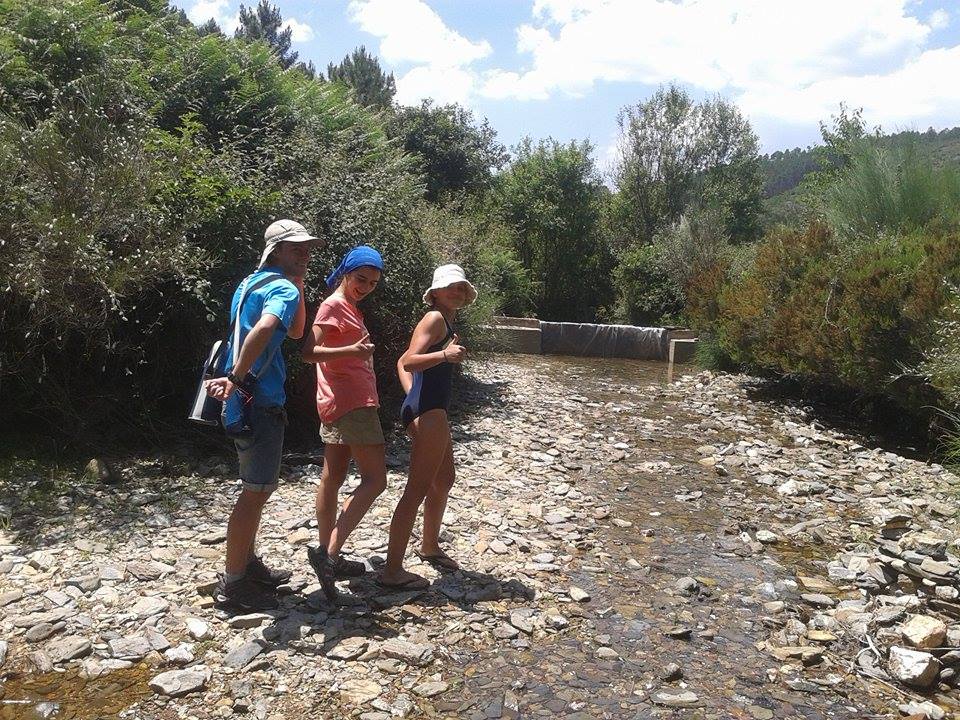 A job well done. Ready to fill.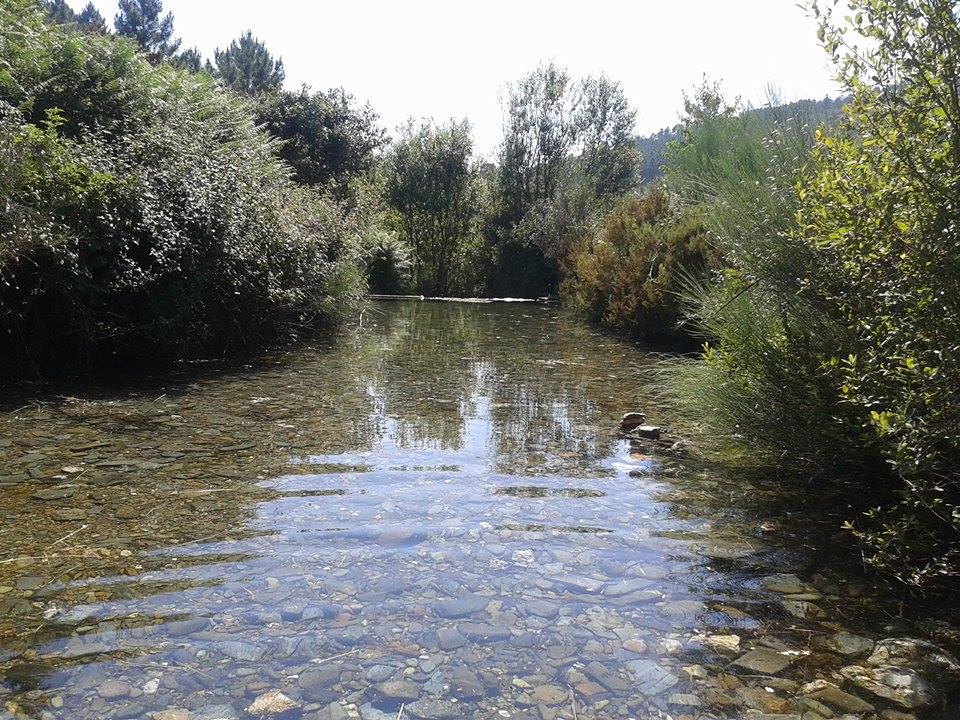 Now doesn't that look inviting?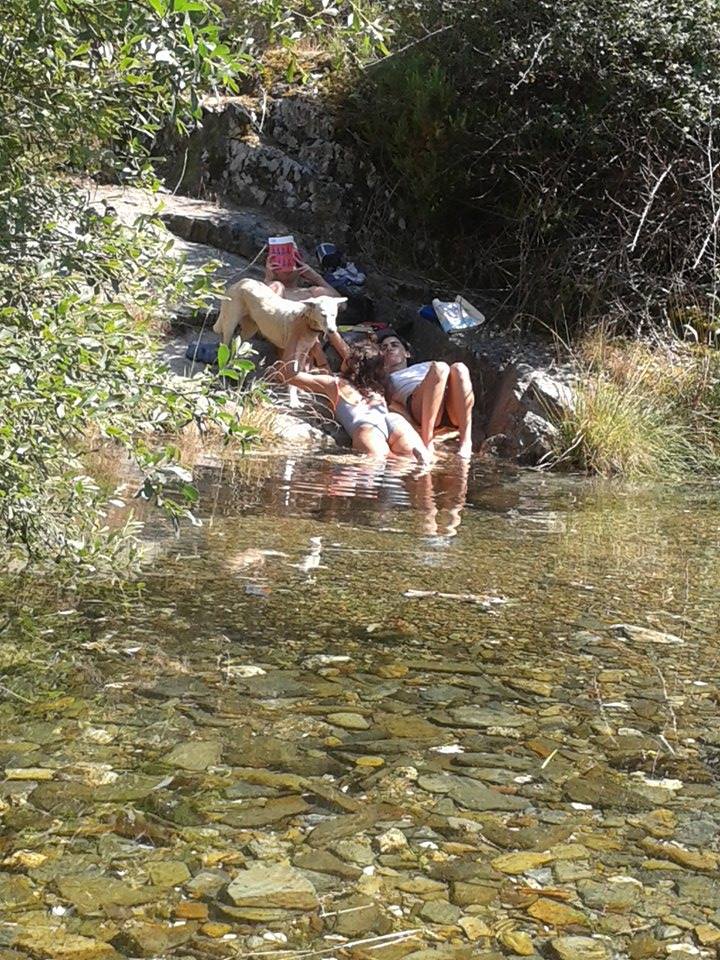 Well earned relaxing time!
Come and experience Casalinho for yourself. We've still places on our Permaculture Design Course beginning 18th August and for volunteers able to commit to July and August.