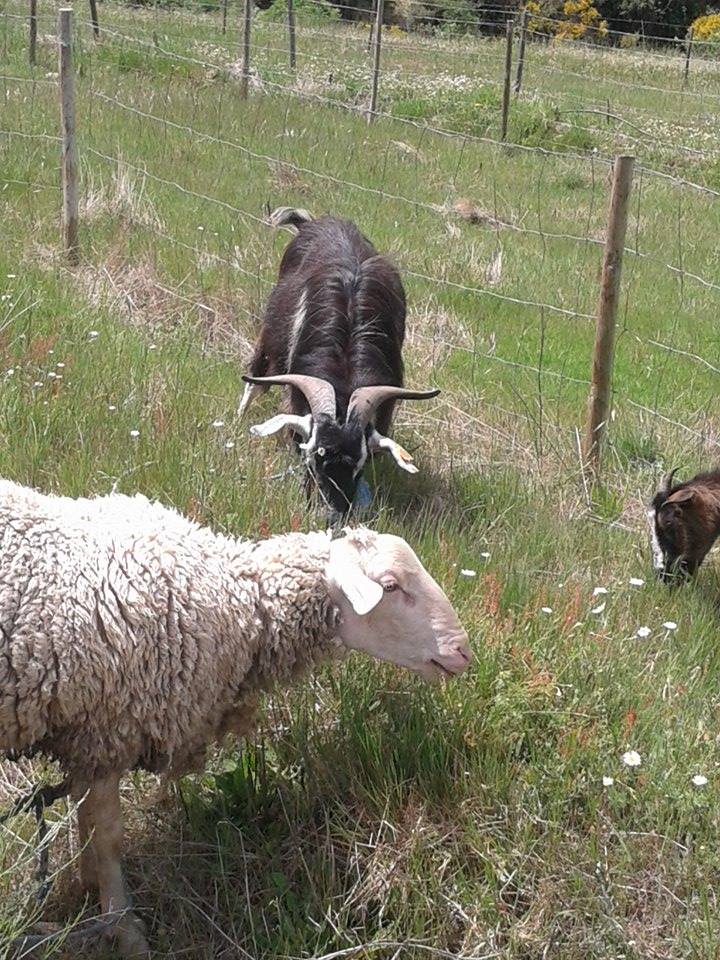 This is Lambert Geeny, our new ram and future patriarch of what we're hoping will become our new sheep empire.
About two minutes after I took this photo Lambert chased Mr Goat all around the field. Mr Goat is now sulking in his shed, nursing his ego. Lambert is stalking the fence line, baaaahing abuse at anyone who'll listen
I'd be laughing myself hoarse if I wasn't too puffed from having to chase the two of them!!