Because of the worldwide Covid-19 pandemic, all courses are currently on hold.
Subscribe to our blog or Facebook page to be the first to know about events and workshops as they're announced
---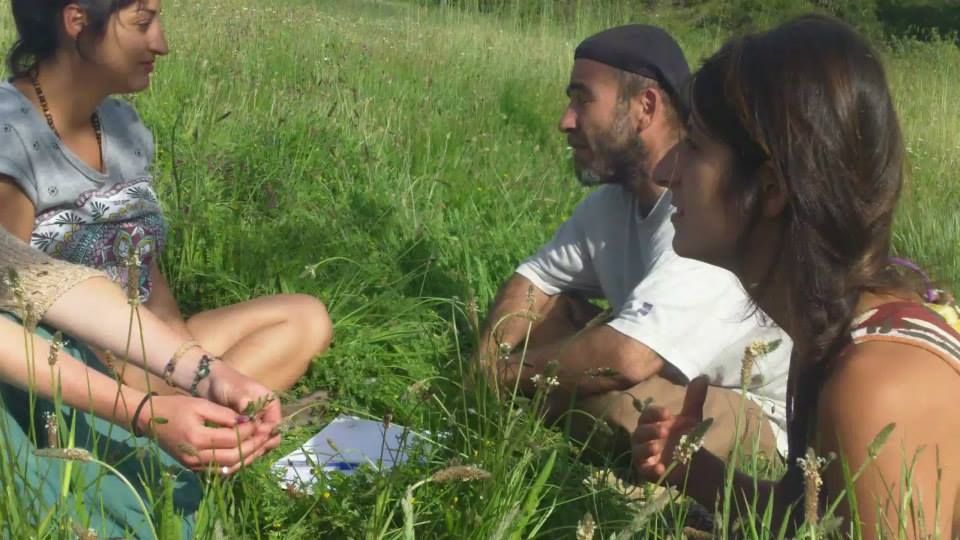 Full Permaculture Design Courses (PDCs)
We're excited to work with Social Landscapes to award certificates accredited by the UK Permaculture Association.
---
Practical Self Reliance: An Immersion Experience
Running throughout the year. It can be combined with any other course to create a tailor made programme just for you.
More details about our Practical Self Reliance Experience
---
About your hosts
Andrea and Jeroen are your hosts here at Casalinho. Andrea's PDC with Patrick Whitefield in 2011 inspired her so much that she insisted Jeroen also do one. A course was arranged with Lesley Martin later in 2011, and the first PDC taught at Casalinho was born! In 2012 our eldest son also achieved his PDC here, making him one of the youngest graduates at that time. We have now successfully hosted eleven PDCs here at Casalinho plus various other related workshops. Andrea took a Permaculture Teacher Training course with Looby Macnamara, Chris Evans and Tomas Remiarz in 2017. We're now working towards the Diploma in Advanced Permaculture Design with Casalinho as our focus. Assisting us in our projects are the international volunteers that we host, a fabulous opportunity to bring permaculture to a wider audience and expose ourselves to new ideas and inspirations. The rest of this website should give you the flavour of our project.
---
Booking
Follow the links to find full details of these courses and the minimum donation required.
Places are limited on all courses. Contact us via email to reserve your place and we will provide you with bank transfer details. Or telephone us on (00351) 235512171 or 934542254 (mobile).
A minimum deposit of 50% is payable at time of booking for all courses and workshops, with the remaining 50% payable on or before arrival. When your deposit is received we will acknowledge it by email and confirm your place on the course. Payments cannot be refunded for cancellations by the student less than 10 days before the course commences or once the course has begun. We reserve the right to cancel the course and refund monies paid in the event that insufficient bookings are confirmed or other unforeseen events make it's running impossible. We cannot be held responsible for other costs.