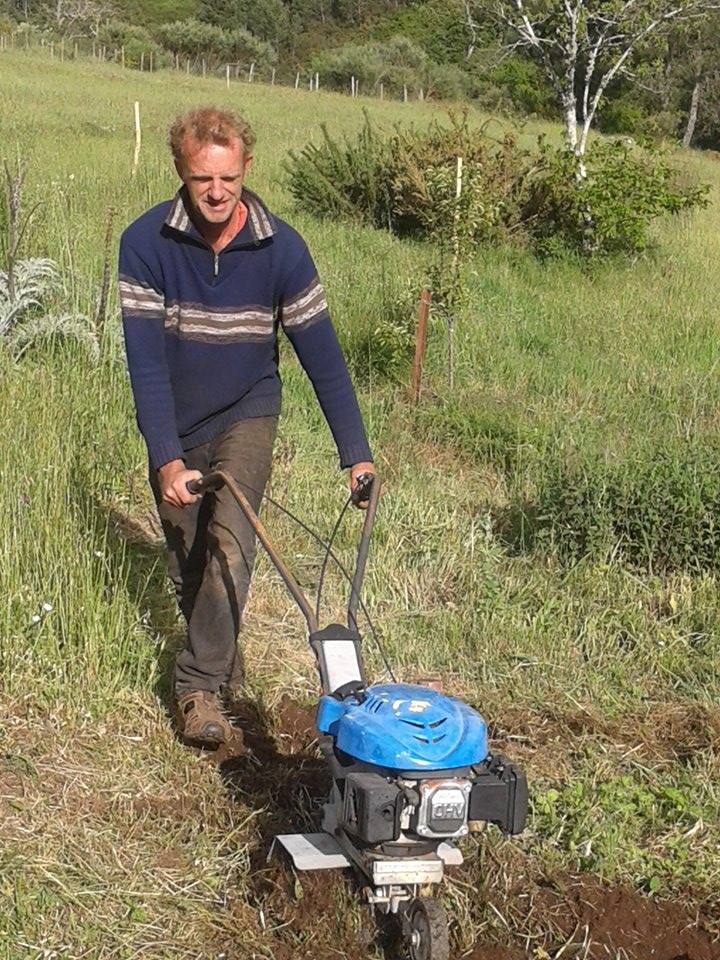 Anyone who's spent time with us will know how much time we spend fighting to keep our rotovators working. Here's a rare shot of one in action! Creating a new kitchen garden bed near the house.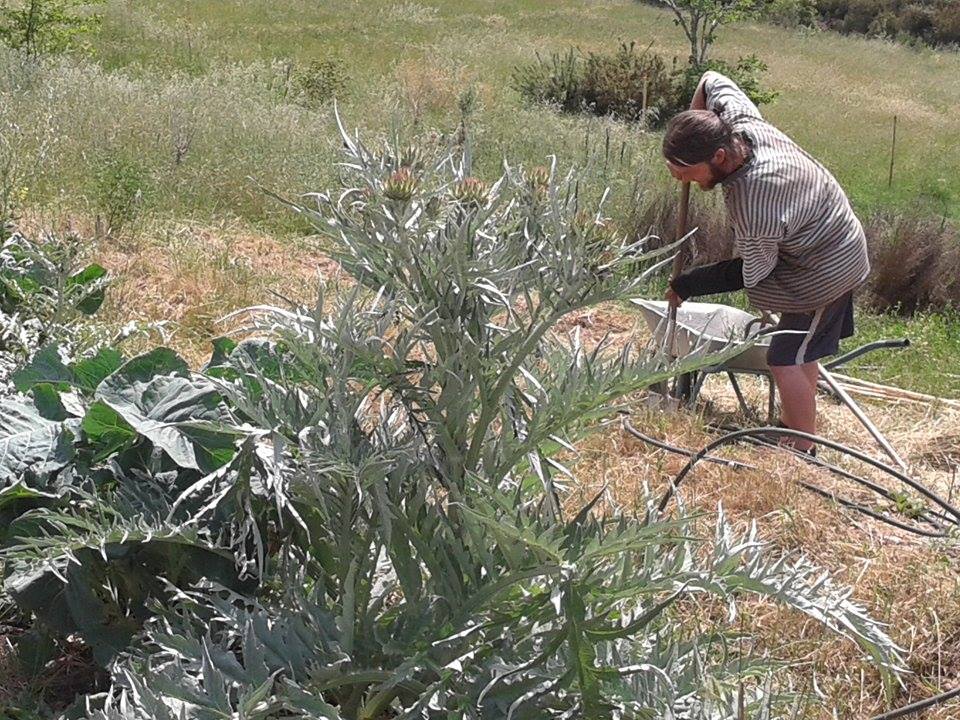 Connor is planting pumpkin seedlings along the edge of this raised bed. Cardoon for cheesemaking and cabbages in the foreground. These raised beds were created last year, on the downside of swales which now reach completely across the field.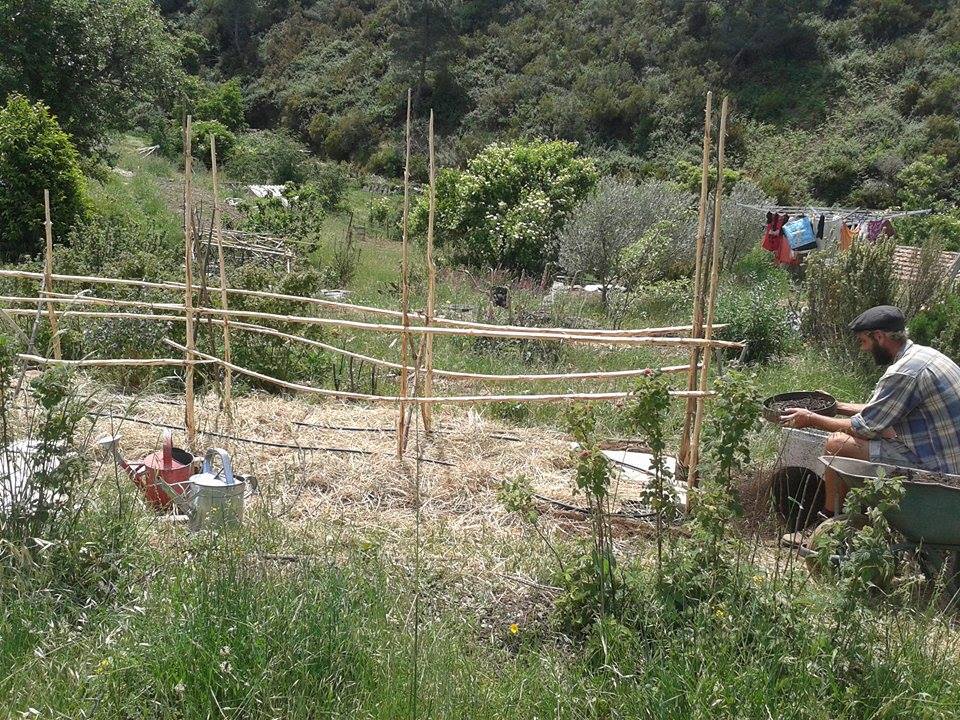 Nik is sieving compost to be used in this new tomato patch.