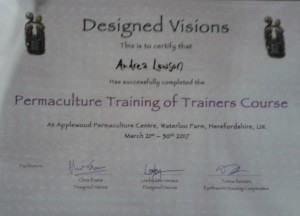 Andrea has recently returned from this course, working with Looby Macnamara, Chris Evans and Tomas Remiarz to learn more about the tools & techniques for teaching and facilitating permaculture learning. Fabulous to work with a group of such superbly passionate permaculture people, she's come home full of ideas and raring to go!
We're hosting a full schedule of permaculture learning at Casalinho this summer. Check out our Permaculture Design Course dates here.
I'm really excited to announce this course, a first for Casalinho. We'll be offering a five day training aimed at those who would like to teach permaculture, facilitated by Peter Cow. It's suitable for beginner or experienced permaculture teachers, the only requirement being that participants have previously taken a PDC.
Full details here.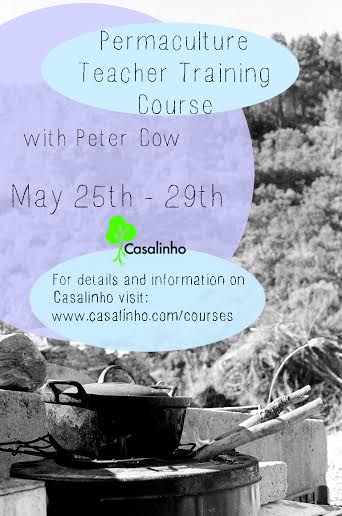 We are both working towards the Diploma in Applied Permaculture Design. This part of the website is intended to be a place where we can share our designs, our ideas and inspirations and our adventures along the way. Transferring our ideas to an electronic format does take time and electricity though, both of which are in short supply here, so please bear with us.
We'd love to hear your thoughts on our journey and designs, so please let us know what you think.
What is the Diploma in Applied Permaculture Design?
Facebook Support Group for Permaculture Apprentices.